Creative, durable, long-lasting, and affordable:  Why vinyl stickers will be great for your business. 
Vinyl stickers are an excellent and affordable way to promote your brand or business. They can be used as promotional products such as bumper stickers or window decals that help spread your message with bright colors and high visibility – perfect for business branding! Stickers come in a variety of colors and shapes, allowing you to customize them for whatever purpose you need. And stickers made from vinyl can be used for both indoor and outdoor applications, making them extremely versatile for promoting your logo, company message, or other fun and creative design.
The idea behind promotional vinyl stickers is simple: they provide an easy, creative way to get your message out there quickly and effectively. Whether it's applying them to products, packaging, store windows, or other places where customers may see them, vinyl stickers are a great marketing tool that will help increase awareness of your brand or business. You can even use vinyl stickers on vehicles to advertise your company when driving around town – the possibilities are endless!
Additionally, vinyl stickers can be used for labeling in your business. Whether it's for product packaging or organization around the office, vinyl stickers provide an easy way to label items with clarity. The stickers won't smudge or scratch like traditional paper labels, making them more reliable and easier to read over time.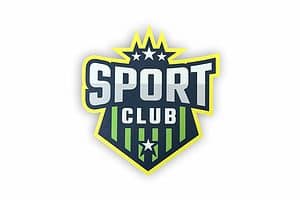 No matter what type of promotion you have in mind, investing in quality vinyl sticker printing will ensure that you get the best results possible. The flexible yet durable vinyl material, typically around 2-3 mil thickness, comes in an array of shapes, sizes, and designs, making them ideal for any project. Your custom printed design will be printed with high quality inks so they'll be long-lasting both indoors and outdoors, reducing the worry about them instantly fading with exposure to the elements. Plus, their heavy duty adhesive backing makes it easy to apply to almost any flat surface – simply peel and stick!
No matter what type of promotion you have in mind, custom printed vinyl stickers will ensure that you get the best branding results possible. They're a great way to add a unique flair to your projects or products. Whether you're creating custom designs for your business, branding your company vehicle, or just adding some personality to your employees' laptop covers, vinyl stickers have endless possibilities for your buisness. With creativity and a bit of imagination, there's no limit to the uses of vinyl stickers.