Share Your Feedback with LoneStar
Thank you for being a LoneStar customer! Please rate our service on a scale of one to five stars, where one is "very dissatisfied," and five is "very satisfied."
[ninja_form id=7]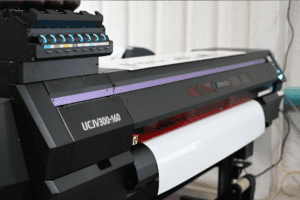 Learn how we stand out from the rest!
Read more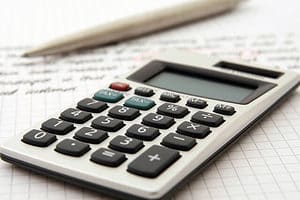 Know what products you want to order? Request a quote today to get started!
Read more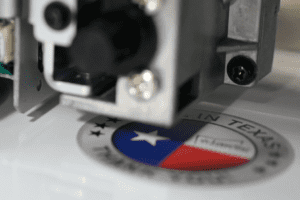 Submit a request for proposal or a request for a custom corporate ordering system for your organization!
Frequently Asked Questions
How do I know my employees are ordering the correct badge for their local ID laws? Expand
We'll create a custom ordering system just for your organization that has individualized options depending on where an employee works. An employee will only be able to order the type of badge that's in accordance with their local regulations.
Do your products have a warranty? Expand
Our 30-day return policy covers warranty issues for the most part. However, if one of our products seems faulty after the 30-day return policy, we will try to help you to the fullest of our abilities. Please contact us to discuss your product quality concerns.
Can I ship on my organization's UPS or FedEx account? Expand
Yes! When placing your order online, just enter your shipper's account number at checkout. Please note that your order may be delayed by a day or two if using a FedEx ground account.
What Other Are Saying
If there was a 10 rating, I would give it to them!! Mary responded super fast after I placed my order and was very quick to answer all of my questions. Mary sent the proof to me and after I requested one more change, she acted immediately and shot off the final proof. My product shipped the very next day. Very, very pleased with the customer service I received and especially with my sign!! Great quality and workmanship. Thank y'all so much. I will be using you again.
-Janice Baucom
Amazing customer service! I have worked with Lindsay at Lonestar for over a year…she has helped my college students with their name badge production. Our name badges need to be highly professional as my students use them as formal identification while they facilitate in- and after-school programs in Norfolk, VA. Lindsay and her co-workers have fielded my numerous phone calls and emails, as well as responded to my students' emails about their products with amazing speed, accuracy, and the best customer service! Our Park, Recreation and Tourism Studies Program here at Old Dominion University will always use Lonestar for name badge purchases!
-Eddie Hill
Wow wow wow! Quality service and products! I could not be more impressed with my interactions with Lonestar Badge & Sign. Highly recommend!
-katieEveryday